Meet the MD1 Medical Team
Dr. Mark A. Merlin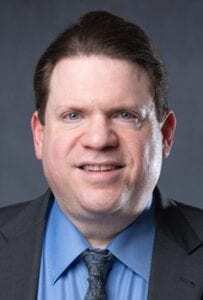 Dr. Mark Merlin created the MD1Program in 2002, which was the first program to provide comprehensive physician medical care outside of the hospital. The program was self-funded with equipment and supplies either being paid for directly by Dr. Merlin or being donated by multiple companies. He received training in Emergency Medicine and Internal Medicine. Dr. Merlin is the Chair of the NJ State EMS Council which is responsible for all Emergency Medical Services in the state. Thirty-four separate committees report to this Department of Health entity.
He is the Vice-Chairman and EMS Fellowship Director at RWJBarnabas Health/Newark Beth Israel Medical Center, which is the largest training program for physicians in Emergency Medical Services in the world. Dr. Merlin is Professor of Emergency Medicine at Rutgers-NewJersey Medical School. He has been active with the American Heart Association/American Stroke Association as a member of the Board of Directors and Executive Committee for Mission Lifeline. He has published over 100 papers and abstracts on various emergency topics.
Dr. Merlin is the Chief Medical Officer for MONOC, New Jersey's largest Advanced Life Support System. In this capacity he oversees over 600 paramedics, EMT's, nurses and physicians delivering EMS patients to 43 hospitals in New Jersey. He has been medical director of multiple rotary (helicopter) and fixed wing Air Medical services. He is the Medical Director of Medway Air Ambulances which provides 140 fixed wing flights per month to critical patients all over the world including multiple New York Hospitals. Additionally, Dr. Merlin is Medical Director of ParaflightEMS, GEM Ambulance and multiple police and federal law enforcement agencies.
Navin Ariyaprakai, MD, EMT-P, FAEMS, FACEP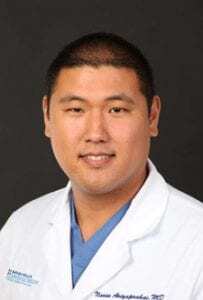 Dr. Ariyaprakai is double boarded in Emergency Medicine and EMS & Disaster Medicine. He has been responding to EMS calls since 2000. Dr. Navin is the Program Director for the EMS & Disaster Fellowship at Newark Beth Israel Medical Center Rutgers Health, Associate Medical Director RWJBarnabas Mobile Health EMS, Core Faculty for the Emergency Medicine Residency at NBIMC Rutgers, on the Board of Directors for NJ-ACEP, Chairman of the Board for EB medicine's Emerging Leaders Council. He can still be sighted working as a Flight Physician for several air ambulance agencies, doing both domestic and international critical care transports; Event/Mass Gathering Medicine for several groups, covering events from a Yankees game to a mud run, to the NYC Marathon; and as a Tactical Physician covering various local and federal police operations. When he is not working, he is a known foodie and traveler.
Ammundeep Tagore, MD, MSHA, MBA, FAAEM, FACEP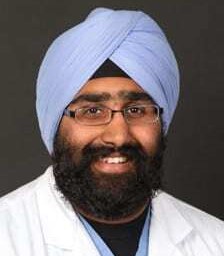 Dr. Tagore, prior to entering medical school, worked in the Texas EMS system for almost 10 years and joins us from Texas as an EMS Physician with MD1. He is Associate Program Director for the EMS & Disaster Medicine Fellowship at Newark Beth Israel and Core Faculty Attending for the EM Residency at Newark Beth Israel Medical Center. He additionally is a Clinical Assistant Professor in the Department of Emergency Medicine at Rutgers NJ Medical School. He serves as a Board Member for the MD1 Program and is a Board of Directors (At-Large) for AAEM Young Physicians Section. Other affiliations include his role as a Flight Physician for multiple air ambulance agencies. Dr. Tagore is also active in event medicine, covering Tough Mudders and NYRR races, including the NYC Marathon. One of Dr Tagore's professional interests is TEMS; he is currently a Tactical Physician for the NJ State Police TEAMS Unit (SWAT Team).
Matthew Steenberg, MD, FF/EMT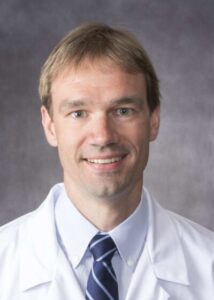 Matt Steenberg, MD is the Director of Operations and an EMS Physician with MD1. He has been involved in emergency services in many capacities since 2001. A graduate of the University of Notre Dame with a Bachelor of Science, he attended Rutgers – New Jersey Medical School in Newark, NJ before completing a residency in Emergency Medicine at Atlantic Health / Morristown Medical Center. Subsequently, he obtained fellowship subspecialty training in Emergency Medical Services at Rutgers – Newark Beth Israel (NBI) Medical Center. He is currently an Associate Program Director for the Rutgers NBI EMS Fellowship. 
Matt has had a strong interest in austere & wilderness medicine and holds a Diploma in Mountain Medicine (DiMM) as well as a Diploma in Mountain Emergency Medicine (DiMEM). Additionally, he has a comprehensive background in special operations, tactical medicine, fire fighting, hazmat, flight, and technical rescue, holding numerous technician and specialist certifications and having been involved in operations worldwide. He firmly believes in delivering world class medicine in any situation, anytime, anywhere, regardless of the conditions.
Ronald Klebacher, DO, EMT-P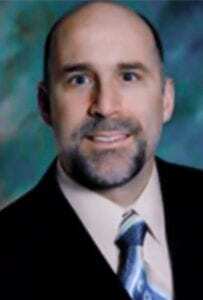 Dr. Klebacher attended Richard Stockton University and began working in EMS as a paramedic with both MONOC and Community Medical Center. Concurrently, he worked as a police officer before heading to Kansas City, MO, to attend medical school at the Kansas City University of Medicine and Biosciences. He completed a residency at Saint Michael's Medical Center and is board certified in Emergency Medicine. Dr. Klebacher recently completed his fellowship and continues on as core faculty at NBIMC. He also assists as a tactical physician with the New Jersey State Police TEAMS unit, is the Medical Team Manager for New Jersey Urban Search and Rescue Unit, and assists with New Jersey Office of Emergency Services, as well as working clinically in several Emergency Departments.
Andrew Parrish, MD, EMT-P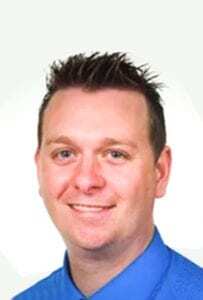 Dr. Parrish is currently the EMS Medical Director of Community Medical Center, the site of the largest Emergency Department on the East Coast. He is originally from Orlando, Florida, and graduated college from the University of Central Florida. During that time, he worked on a 911 ALS unit as a paramedic. He additionally was a lifeguard during the summers. Dr. Parrish has been in New Jersey for 6 years and completed residency at Hackensack University Medical Center. After completing residency, he remains a part of the EMS Fellowship at NBIMC as teaching faculty. He loves actively making a difference on the front lines of medicine.
Zaffer Qasim, MBBS, FRCEM, FRCPC(EM), EDIC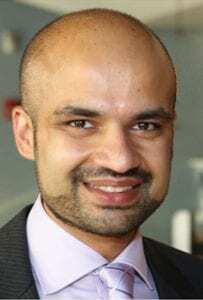 Dr. Qasim is board-certified in emergency medicine and critical care medicine. He completed residency training in Manchester, England, where he also served for several years as an EMS physician with the region's Med-ALERT BASICS prehospital care system. He moved to the United States to complete his surgical critical care fellowship at the R Adams Cowley Shock Trauma Center in Baltimore, and has active interests in prehospital care, advanced trauma resuscitation, and medical education through simulation.
Michael Westrol, MD, EMT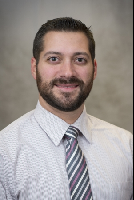 Dr. Westrol started his career in emergency services at the age of 16 as a firefighter. While in college at Princeton University, he completed the EMT curriculum and has maintained it ever since. He also served as a lieutenant in the Princeton Fire Department. He continued his education at Rutgers – Robert Wood Johnson Medical School, followed by a residency in emergency medicine there, as well. Upon graduation, he spent a year completing the EMS/Disaster Medicine fellowship at Newark Beth Israel Medical Center. Particular interests of his include mass gathering/event medicine, EMS physician field response, and air medical transport. He is among some of the first physicians in the country to now be double-board-certified in emergency medicine and EMS. His full-time job is an Emergency Physician and Assistant EMS Medical Director of AtlantiCare Regional Medical Center in Atlantic City, NJ, where he helps oversee a rotor wing service, ground BLS/ALS/SCTU, and the special events section. He maintains per diem positions with Newark Beth Israel, Rutgers University EMS (where he is the medical director), and some fixed wing air ambulance companies.
Matthew Harris, MD, EMT-P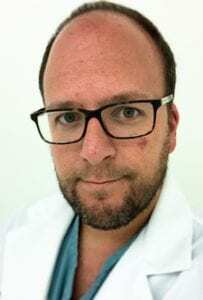 Matthew Harris, MD is an Emergency Physician at Children's Hospital of Colorado, part of the University of Colorado Healthcare system. He is dual boarded in Pediatrics and Pediatric Emergency Medicine, and is board-eligible in EMS & Disaster Medicine. Dr. Harris has been involved in EMS since 1998, having trained and worked as an EMT and a paramedic prior to attending medical school. An experienced flight and tactical physician, Dr. Harris primarily focuses on pediatric prehospital and inter-facility transport. He serves on national boards of the American Academy of Pediatrics and the National Association of EMS Physicians, which recently recognized his research as the 'top academic poster' at the 2019 annual conference. In line with the MD1 Program's mission, Dr. Harris is eager to bring the highest quality of emergency care to children in the prehospital setting.
Joslyn Joseph, DO, EMT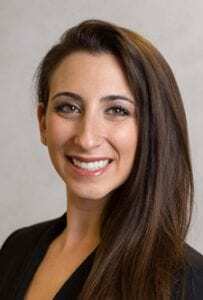 Dr. Joseph is the Director of the EMS Clerkship and is a Northern New Jersey native who has been an active member of Emergency Medical Services for the past 14 years. She most recently founded and serves as president of the National Association of EMS Physicians (NAEMSP) – New Jersey Chapter. She is a board certified Emergency Physician who currently practices with EMA. Dr. Joseph began her EMS career as a volunteer EMT at the Wayne Township Memorial First Aid and Rescue Squad in Wayne, NJ, and is a certified Vehicle Extrication Technician, Swift Water Rescue Technician, Confined Space Rescue Technician, and Rope Rescue Technician. She attended Lehigh University for her BA in Behavioral Neuroscience and served on Lehigh University EMS (LUEMS) as Lieutenant. Dr. Joseph went straight from college to medical school at Touro College of Osteopathic Medicine (TouroCOM) in Harlem, NY, and then completed Emergency Medicine residency at Morristown Medical Center in Morristown, NJ. Her professional interests include Prehospital and Disaster Medicine, Resuscitation, Education, and QA/QI. Her personal interests include traveling, hiking, fitness, weightlifting, spending time with her family, and eating sushi.