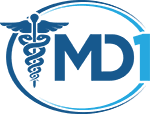 COVID-19: MD1 on the Front Lines
Issue 4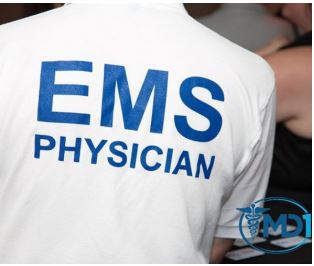 THANK YOU to all of the EMTs and paramedics who save lives outside of the hospital everyday. Your dedication throughout this pandemic has inspired us and we are honored to work by your side.
Proudly,
The MD1 Team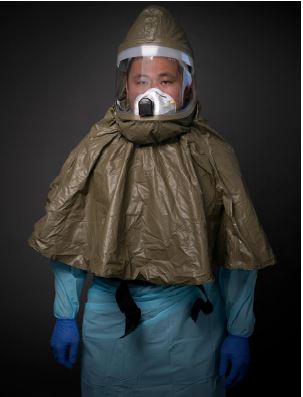 A Message from Dr. Navin Ariyaprakai
The COVID-19 pandemic has affected our front line like no other challenge. Many have stepped up to the challenge, filled in the gaps and are doing everything they can to take care of the large number of patients in the face of the unknown. I was working day and night
until I fell ill. High fevers and extreme fatigue removed me from the fight. While quarantined, I was sleeping 22 hours a day and lost 20 pounds. It took almost two weeks after being symptom-free to fully recover. Every day was better than the last, but simple things like taking out the trash, walking up stairs, and cleaning the house were difficult, if not impossible, to do. I am almost 100% back to normal, but still trying to improve my strength and stamina.
MD1 Provides Essential Training to Essez County First Responders
To date, Essex County, NJ, has the highest recorded number of deaths from COVID-19. MD1 believes it is crucial to educate our first
responders how to best protect themselves on the front lines. We are proud to announce that MD1 has trained over 100 first responders in Essex County on COVID-19 and Personal Protective Equipment (PPE). Thank you to our sponsor, Healthcare Foundation of New Jersey (HFNJ), for making this educational program possible!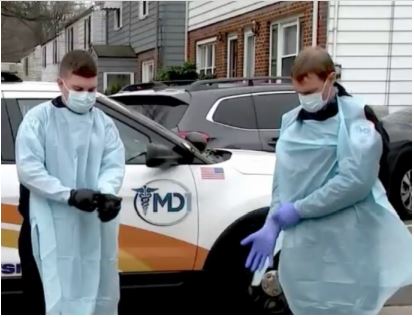 MD1 Physicians, like Dr. Navin, are at the epicenter of the COVID-19 pandemic, treating patients and supporting first responders daily. Personal Protective Equipment (PPE) is essential to keeping our front line workers healthy. By donating to MD1, you will directly impact our ability to protect our team, educate first responders, and continue providing free emergency services to our communities.